Zebra's most affordable industrial printers, the ZT200 Series, incorporate extensive customer feedback and the learning from legacy printers—creating innovative printers with a space saving design. Featuring Zebra's Link-OS® environment, the ZT200 Series provides users with effortless setup, intuitive operation and ease of service and maintenance. Whether you are adopting barcode technology for the first time or upgrading existing printer models, the ZT200 Series is the right choice for a variety of labeling applications. These innovative printers provide many user benefits.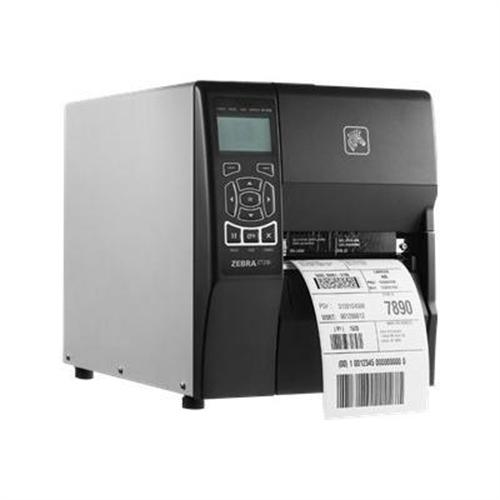 Price: 60,500/- BDT
Features
Print Methods: Direct thermal and Thermal Transfer (optional)
Resolution: 203 dpi model available
Memory: Standard- 128MB Flash (58MB User available), 128MB DRAM
Element Energy Equalizer (E3) for superior print quality
USB 2.0 and RS-232 serial ports
Dual media sensors – trans-missive and reflective sensing technology, select-able through software or front panel
Media supply hanger designed for 1 (25mm) through 3 (76mm) core diameters
Side loading metal print mechanism with head open lock
PRODUCT DESCRIPTION
The durability of a metal frame and cover with an icon based LCD graphical user interface and larger ribbon capacity for long lasting use in demanding environments.Designed with ease-of-use in mind, the ZT200 Series offers reliable printing for a wide variety of applications. Whether you are adopting barcoding for the first time, upgrading your printers or replacing printer models, the ZT200 Series offers the right choice for most labeling applications.
All ZT200 printers include: Safety Guide and User's CD, UK and Euro power cords.All ZT200 standard configurations include: 128MB SDRAM memory (4MB user available), 128MB Flash memory (58MB user available), Serial and USB ports, Fixed transmissive and movable reflective sensors, ZPL Firmware